The biggest advantage of Android is that it is an 
open-source project
 that allows developers to join the community. The Android developer community is huge, with their biggest feat being the ability to develop custom ROMs or custom Android builds. A custom ROM is an aftermarket firmware production based on the Android source code provided by Google. The main reason why people prefer custom ROMs is that almost every company drops support for their devices after 2-3 years of their launch. A custom ROM, on the other hand, helps keep your device alive and updated with the latest version of Android.
1. Pixel Experience
Pixel Experience is the best custom ROM for Android right now and I can draw out three reasons for that. First, it supports a huge number of devices from Xiaomi to Realme to Asus to Samsung. Second, it brings Pixel features for non-pixel devices like the newer Google Assistant, built-in GCam support, Pixel live wallpapers, and more.
Third, it has amazing stability among all the ROMs that I have tested for years. The main developer, Henrique Pereira, is not in a tearing hurry to port new Android versions to all the devices.
Instead, the developer picks a popular and developer-centric device and creates a base. After that, he publishes all the changes to GitHub for other maintainers to work upon. Not to mention, Pixel Experience has maintainers around the world who work round the clock to quell the bugs in a timely manner.
So to put it straight, if you want stability and new features right from Pixel devices then Pixel Experience is the best custom ROM on Android, bar none. Keep in mind, you won't get the latest Android build immediately, but you will have a stable and hassle-free experience for sure.
2. Corvus OS
If you are looking for the best Android custom ROM for PUBG or generally, gaming then Corvus OS is what you need. It's built on the foundation of Dirty Unicorns and has many features ported right from there. Among the main features, it supports various gaming-centric kernels such as Hydra kernel, Ryzen kernel, and more. You will be able to play games for a much longer time without your device getting hot beyond normal limits.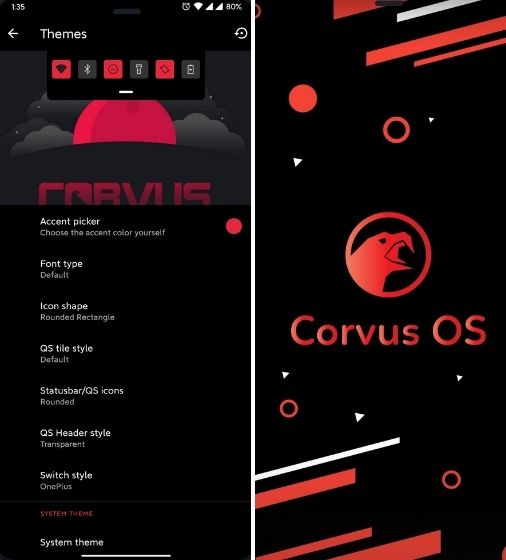 Apart from that, on the customization front too, Corvus OS is packed with features. You have a system accent picker, font customization option, theme scheduling, additional notification, and lock screen features, and much more. So to sum up, Corvus OS is not just a great gaming ROM, but overall a feature-packed ROM as well.
3. Revenge OS
Revenge OS is a fairly new custom ROM in the Android world but has got pretty good traction because it has brought Android 11 builds for a lot of devices. The OS is built on the Android Open Source Project and has kept just the core essentials to keep the system lightweight and clutter-free. But the one thing that puts it in a different position is the way it looks and its design approach.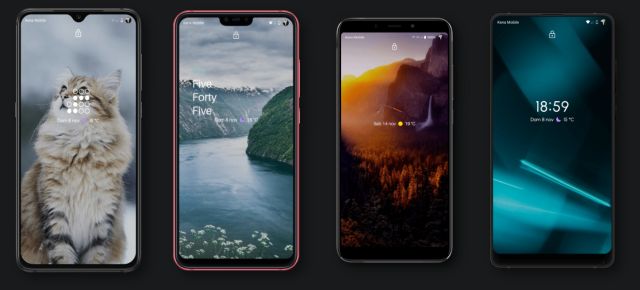 You can create how your quick settings panel should look with various gradients of color, how many tiles do you need, what kind of media controls you want, and much more. In fact, it has brought those abandoned custom clock faces that Google showcased in Android 11 betas. I would say, if you want an Android 11 custom ROM then RevengeOS is a modern and beautiful OS out there and you should give it a try.
4. Havoc-OS
To define Havoc-OS would take up more than a couple of words. In your first run of this ROM, you'd find it similar to just about any other custom ROM out there. Use it for a couple of days, and you literally start experiencing the true beauty of Havoc-OS. One of the first ROMs to successfully implement a truckload of features. It will definitely remind you of Resurrection Remix and Paranoid Android from the past.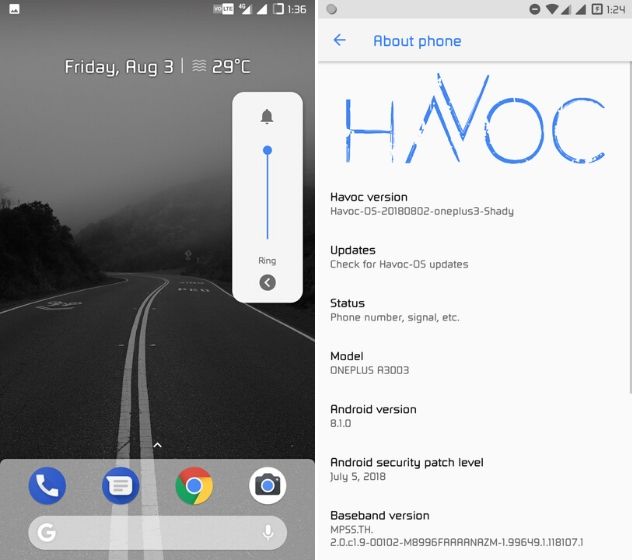 The added functionalities of Havoc-OS include tons of mods for the Status bar, buttons, lights, gestures, and other various configurations. While at times, it lacks stability, I can surely say that it has the maximum customizability features. So if you want something like Resurrection Remix but with the latest Android version then Havoc-OS will take you right home.
5. LineageOS
Next is the biggest name in the custom ROM scene – LineageOS. While many of you might not be familiar with the name, LineageOS is actually the same custom ROM that started as CyanogenMod. Back in the fall of 2016, Cyanogen Inc. announced that it was discontinuing development and shut down the infrastructure behind the project. Since then, the developer community has kept the project alive, but under the name of LineageOS.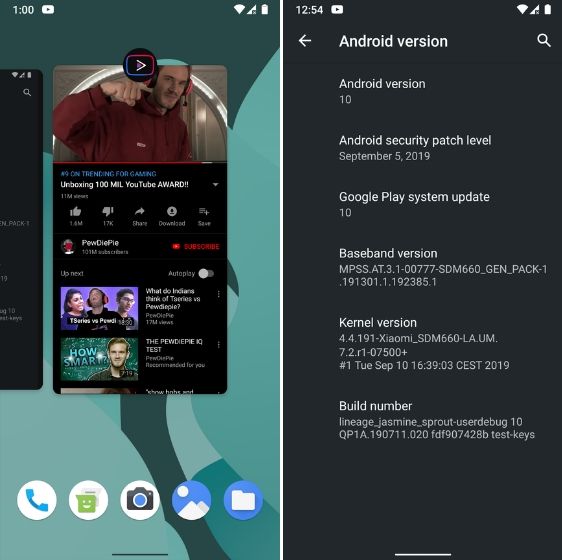 Built on top of Google's AOSP code and adding their own custom code to it, LineageOS works as a standalone ROM as well as the source code for many other custom ROMs out there. It has the biggest developer team under its name and officially supports over 190 devices. The ROM includes basic but useful features that include but are not limited to customizing the status bar, changing the overall theme, editing the navbar, and much more.
While Google's AOSP is barebones, LineageOS gives it a sense of customizability while maintaining stability. Apart from that, if you want top-notch privacy and security on a custom ROM then I would highly recommend LineageOS. Not to mention, the development team has worked really fast on bringing Android 11 this time and it's available for several devices.